1. Acko General Insurance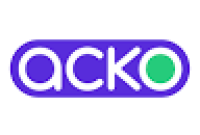 Acko is a general insurance company. Now, before those words conjure images of beige walls and bleak souls in your head, let us tell you we are vibrant and vivacious, and were founded to break that drab mould you were about to cast us in.
We started in 2016 as India's first digital insurer, and are currently the fastest growing insurance company in the country. In a span of three years we have revved up insurance with technology and given it a snazzy makeover—we've taken it online, wiped out much of the paperwork associated with it, created products that are a cut above the ho-hum, and sold them to over 50 million unique customers.
All this jazzing up has been brought about by our team that is obsessed with making insurance effortless. This team has grown from a small huddle of 6 when we started, to a clan of more than 400 now. And this eclectic clan—comprising everyone from coders who double up as comics to finance whizzes who slay at karaokes—is responsible for other great feats too.
2. Aditya Birla Health Insurance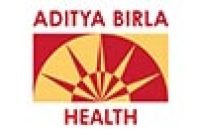 Aditya Birla Health Insurance (ABHI) is a joint venture between the Aditya Birla Group and MMI Holdings Ltd (MMI), a diversified financial services company in South Africa. The Aditya Birla Group and MMI are in a 51:49 joint venture.
A US $41 billion (Rs. 2,50,000 crore) corporation, the Aditya Birla Group is in the League of Fortune 500. Anchored by an extraordinary force of over 120,000 employees, belonging to 42 nationalities. Over 50 per cent of its revenues flow from its overseas operations spanning 36 countries.
MMI was formed from the merger of Metropolitan and Momentum, sizable insurance-based financial services players in South Africa. The core businesses of MMI are long and short-term insurance, asset management, savings, investment, healthcare administration, health risk management, employee benefits, and rewards programmes.
3. Bajaj Allianz General Insurance Company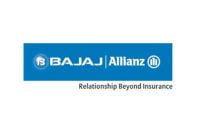 Bajaj Allianz General Insurance is a joint venture between the Bajaj Finserv of India and the Allianz SE of Munich, Germany. In this venture the Bajaj Finserv holds 74% stake and the remaining 26% is held by Allianz SE.
Bajaj Finserv comes from the reputed Bajaj family which has been a major player in different industries in India for a very long time. They have a strong history of financial services along with extensive knowledge about the Indian market which is a key strength to do business in the general insurance segment. These along with the leadership quality have ensured that they are among the better performing general insurance companies in India.
Allianz SE is an insurance expert in the global markets with other lines of business like banking and asset management also. Allianz is present in more than 70 countries across the world and the vast experience of global markets will play a key role in their joint venture in India.
4. Go Digit General Insurance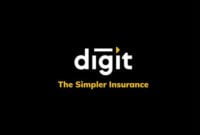 Go digit is a general insurance company incorporated in 2016 to make insurance simple. Go Digit backed by Fairfax Group, which has operations in over 30 countries and takes a long-term value approach towards investments in India. With headquarter in Bengaluru, Go Digit provides products such as Car Insurance, bike insurance, international travel insurance, home insurance, mobile insurance and commercial vehicle insurance.
5. HDFC ERGO General Insurance Company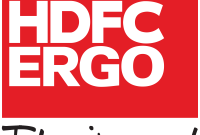 HDFC ERGO is a 51:49 joint venture between HDFC Ltd and ERGO, which is the primary insurance entity of the Munich Re Group of Germany. HDFC ERGO, the 3rd largest Private General Insurer with a 6.2% market share, offers products like Motor, Health, Travel, Home, Personal Accident, and Cyber Insurance in the retail space and customized products like Property, Marine, and Liability Insurance in the corporate space through its network of 203 branches spread across 170 cities and a wide distribution network.